Care Options: Funeral and Cremation Services in Erie, PA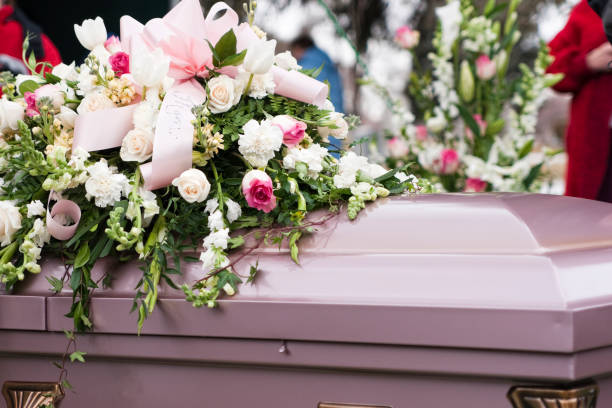 Burton Quinn-Scott Cremation & Funeral Services provides the perfect place for your amily to honor and celebrate the life of your loved one. Since 1876, we have been dedicated to providing the support and information you need whether making arrangements in advance or at the time of a loved one's death. Contact us at 814-454-4551 or visit us at 602 W 10th St, Erie, PA 16502.
Upon a loved one's passing, there are a number of decisions that need to be made. The process is more manageable when pre-arrangements have been made by the individual that has passed. But sometimes, instructions for the deceased's preferred aftercare have not been left. In these situations, what should be done? Should you choose a traditional funeral burial or cremation service in Erie, PA?
In the absence of information, you can only choose what you think is the right answer. There is no right or wrong answer when it comes to funeral and cremation care in Erie, PA. It all comes down to preference, resources, and your best judgment of what the deceased would have wanted in death. Here are several things to know about the benefits of earth burial versus cremation as the means of laying a loved one to rest.
Pros of Cremation Care:
Many families and individuals have increasingly chosen cremation care for the disposition of mortal remains. There are unique advantages to this type of care that families and individuals appreciate in today's world.
Cost: Cremations can be done for less than most earth burial services. Care can be offered without the need to purchase a casket, burial plot, or grave marker. If preferred, the body of the fallen can be cremated directly, saving the cost of embalmment. In a world where discretionary income is tight for many families, cremation can be a sensible way to meet the needs of the living while still laying the dead to rest with honor.
Memorial Service: Once the cremation is completed, the family can take more time to plan a memorial service, if desired. Funerals are generally held shortly after death occurs because the deceased's body is present at the service. A memorial is similar in form and purpose to a funeral, but the body will not be physically present at the commemoration. This benefit allows families to delay their gathering in memorial of the fallen to a preferred time and place of their choosing.
Ash Scattering: Some families and individuals appreciate that the ash remains of their cremated loved one can be returned to the earth by scattering them in a beautiful or meaningful place.
Transportable: Ashes can be taken with families when they move from place to place. In our modern, mobile society, many families appreciate the chance to take the remains of their loved one with them. Ashes can also be divided among surviving family so that a part of the fallen can always be near them.
Environmentally Kind: Traditional burial involves embalming chemicals that are documented to eventually escape into soil and water sources. Caskets use up precious natural resources, including high-end woods and metals. The land itself is tied up and not available for use by future generations for centuries to come. Cremations can be more gentle on the earth.
Pros of Traditional Funeral Care:
There is a reason the traditional funeral remains the preferred manner of laying a loved one to the final rest. It is a tried and trustworthy service that brings peace and comfort to many who grieve.
Viewing Option: One of the benefits of a funeral is that the deceased's mortal body is present at the services. A viewing service allows the family and community of friends to pay their final respects to the dead. There are multiple venues for a viewing, such as a funeral home, a house of worship, a civic building, or even a private residence. For any who are struggling to come to terms with the death, seeing them lay in vigil is a powerful way to initiate the grieving process and to begin adjusting to life without their loved one with them.
Funeral Services: In the presence of the body, a commemorative service held in honor of the deceased is a meaningful way to pay tribute to their life and contribution. Those who attend can mark the importance of the milestone of a life laid down and remember all that they were in life. Memories, stories, and reflections on the greater meaning of their life can serve the living as they continue their own life journey.
Grave Side: Although optional, many families and close friends will participate in laying their loved one's grave into the earth for final rest. The casket and remains are carried to the burial location, where a few last words and goodbyes are spoken. A sense of closure and farewell can be experienced by those in attendance.
Qualified Funeral and Cremation Support in Erie, PA
The loss of a loved one is never an easy life experience. Yet when the inevitable happens, you need not walk the road alone. Our team of caring funeral professionals is ready to support you and your family in the hour of your need. Call today for a conversation about funeral and cremation options in Erie, PA.
Funeral & Cremation FAQ's
Why should I pre plan my funeral?
Planning before a difficult day, provides many valuable benefits, including enabling many urgent tasks and decisions to be addressed before a time of emotional upheaval. Eliminates doubts about funeral preferences and expenses disputes for survivors. Provides peace of mind that wishes to be expressed. Learn More.
What is the purpose of a funeral?
The funeral gives people special remembrance and respect for their loved one. It provides emotional support for family and friends as a central meeting place. It encourages mourners to face the suffering of their loss and to express their thoughts. Learn More.
Do all veterans get a military funeral?
Nearly all veterans are free to collect military funeral honors. They are often typically permitted for free things such as: headstones, markers, and medallions. Learn More.